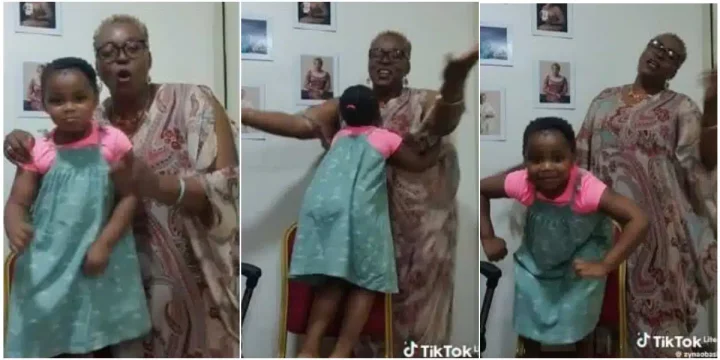 A Nigerian woman took to TikTok to share her incredible journey of adopting a beautiful female child after a 17-year wait.
This story has captured the hearts of countless netizens. The jubilant mother, whose identity remains undisclosed, shared a heartfelt video on the popular social media platform, TikTok.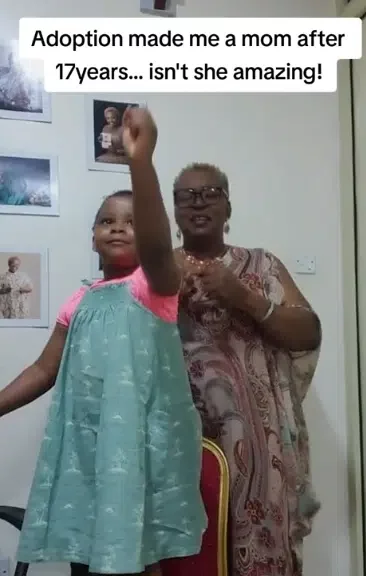 In the video, she could be seen dancing blissfully with her daughter to the uplifting sounds of Christian music within the comfort of their home.
The elated mother expressed her profound gratitude for the calling that led her to adoption, a decision that brought her the greatest joy of her life.
She thanked God for enabling her to answer this calling, as it ultimately fulfilled her dream of becoming a mother.
She wrote;
"Adoption made me a mom after 17 years, isn't she amazing."
The heartfelt video struck a chord with viewers, garnering an outpouring of support, admiration, and congratulations from Netizens.
Netizens Reactions…
@Ajayi Olugbenga Emma said; "Honestly, please show me the way, I want to adopt too, I have kids of my own already but I want to adopt an additional one."
@Ekejichikajoy wrote; "You did the right thing. congratulations to you both."
@dharmie_perry added; "I adopted my niece."
@Olufunky_jj reacted; "So cute may she make you proud."
@paul Bliss replied; "You both look alike."
@Bianca Graham said; "God bless you, ma'am. I got a book on adoption by Ruth Graham. I've been thinking of it, but you know the way society is."
@Tisbees_ added; "Now I know I'm doing the right thing.
@mjbeautyworld said; "She's so cute and some people are killing there self bcos they can't give birth, God bless you ma."
@Chioma said; "You are awesome. God bless you both."
@Naza Promise Daniel' reacted; "Nobody will know woooooo she already resemble you, yes every child is your child. God bless you Mummy."
@Adejoke replied; "She's your blood that came through another body."
@Adenike Grace added: "Wow God will keep her for you and interestingly she looks like you, that's love radiating from both of you."
@philjobiaffairs6 reacted; "That Hug is everything Congratulations."
See below;