Nigerian singe, Seun Kuti, says he renovated the Panti cell, including the toilet, floor, wall, and shower, so that individuals like Naira Marley and others who might end up there would benefit from his charitable work.
In a new video, the singer could be seen listing the changes he made to the Panti cell since his release.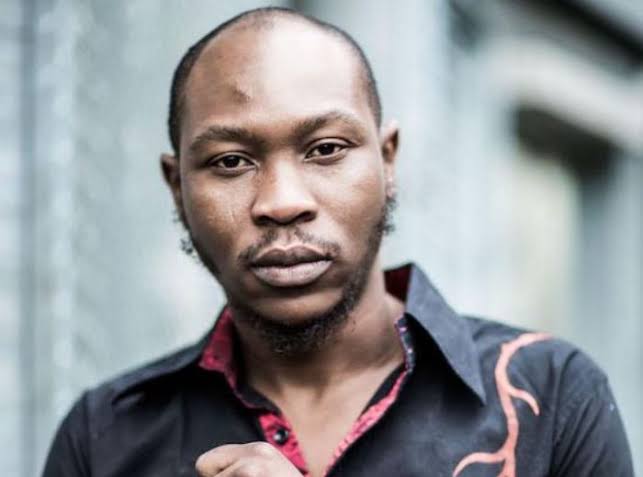 Gistreel had previously reported Seun Kuti's arrest following an incident where he was captured slapping a police officer.
Speaking about the things he did after leaving prison, he said: "Some things I did that I didn't announce, but it's important for me to talk about them here. It could be you tomorrow. When I left the Panti cell, do you know the first thing I did when I got home?"
"I gave my people money to renovate that cell, to change the toilet, shower, and paint the walls. I paid for it out of my pocket because I realized I could end up back there tomorrow."
"At least, Naira (Naira Marley) can enjoy my charity there."
He mentioned Naira Marley amid the ongoing detention of the Nigerian singer in connection to the assault of Mohbad.
Meanwhile, concerned individuals have flooded the comment section of the post to express their opinions.
See some reactions below:
Kay: "‎See as he finalize it, he can still be back there to tomorrow, this guy nah Mafia, him no Dey fear at all."
Austine Abah: "‎I can see that Seun is a real son of his dad. fearless."
Wezzy Remymartins: "‎Baba you're too much at list if god let him too comes out he can do the same thing."
adetunjiadeyinkaj: "‎original son of his father! Omo to ekun ba bi ekun lo n Jo. Baba Fela go dey proud of you, fearless Kuti."
tosin.07: "‎Hmm true talk but better. God help Nigeria. I love Nigeria."
Dee: "Is true, I have said b4, all dis politicians nd to daame because dey may end up there..lol."
Sunkie: "‎Hahahaha I was thinking may be u kn u going back, then u said it."
WATCH THE VIDEO BELOW: