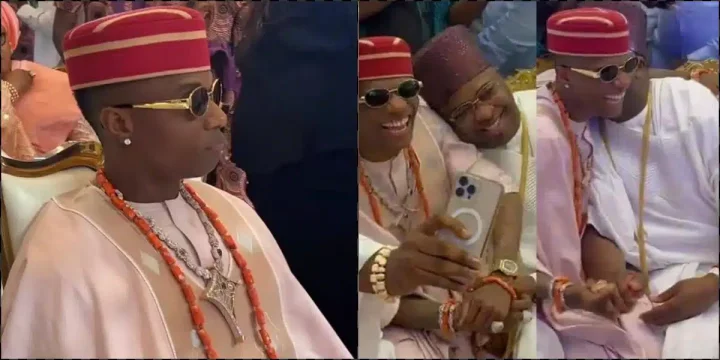 A Nigerian doctor identified as Dr Penking publicly criticizes the Afrobeat music star, Wizkid over his demeanour at his mother's burial ceremony.
The celebrated artist, who had been wearing a sad expression for some days prior to the event, was observed to be cheerful during his mother's final burial on Friday.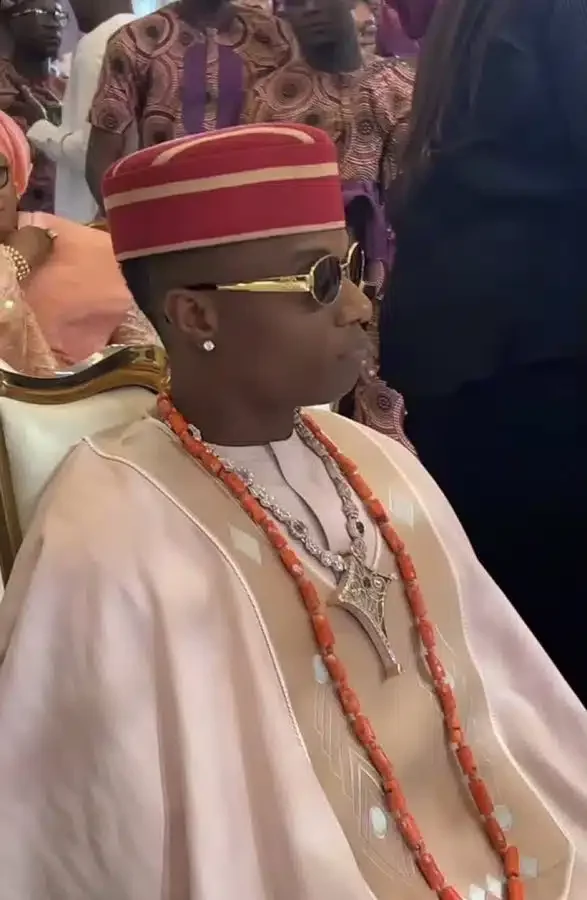 A video that circulated online showed Wizkid sitting with Oba Elegushi, sharing laughter and jokes.
Expressing clear disapproval of his joyful demeanour, Dr. Penking in a post via X platform raised the question of why someone who had recently lost their mother would be in a jovial mood at her funeral. He further pondered if there was undisclosed information about her passing.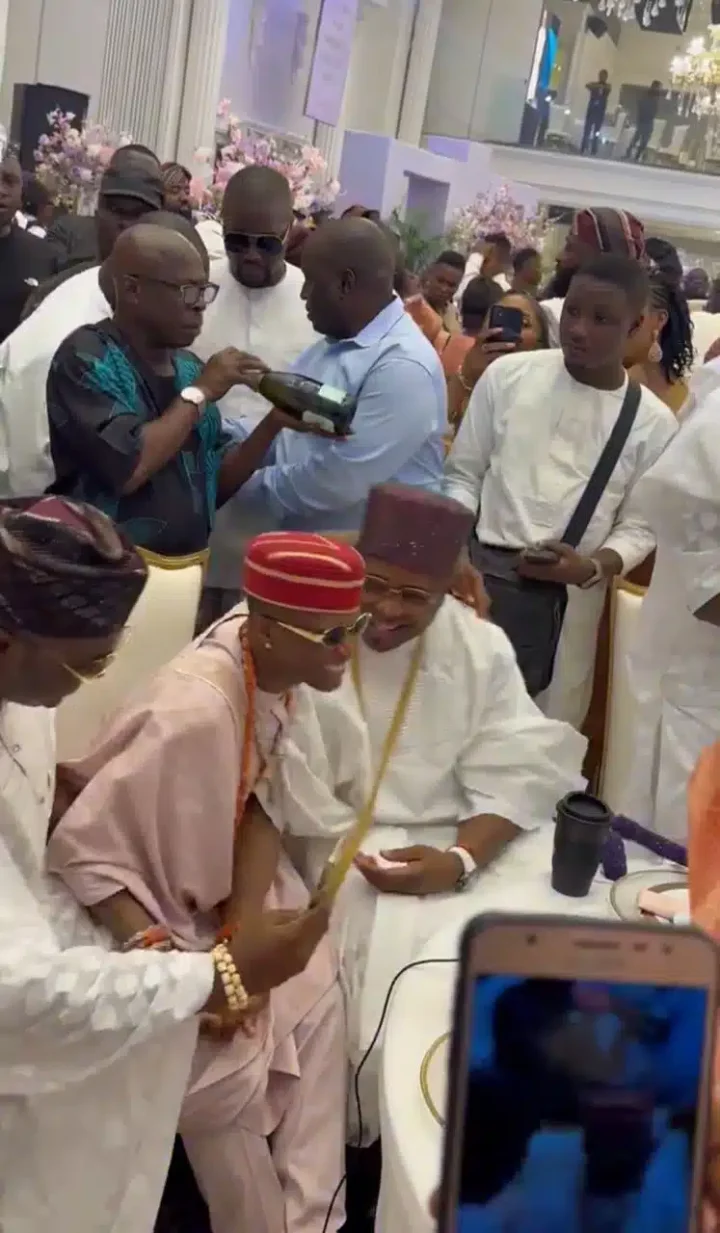 "How can someone who just lost his mother be this happy. Is there something we don't know?" he wrote.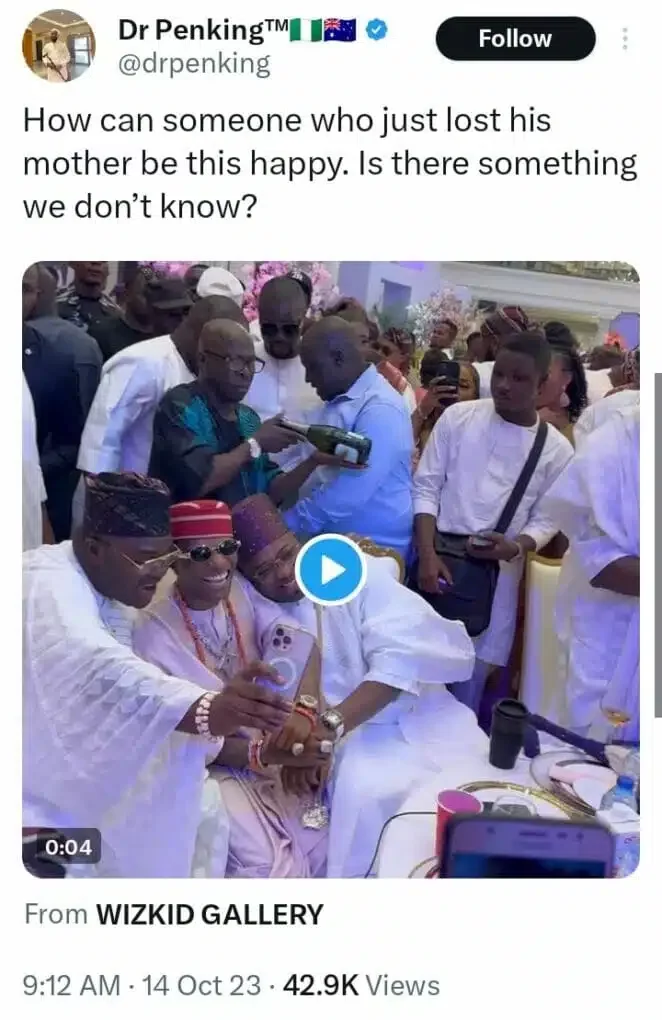 Reactions trailing Doctor who dragged Wizkid for being happy at the burial of his mother
Darn Milly wrote, "You for say make him dey cry every day by day. Oponu."
Im Rachy wrote, "This doctor is stup!d for making that statement so make him dey cry friends and family are there to cheer him up make him no laugh at all."
I Am Deja Voo wrote, "U are nothing but a disappointment for dis treatment."
T Gold Barbie wrote, "Doctor how can a doctor not have sense? Is there something we don't know?"
Sleeky Nance wrote, "He's been crying during the burial process now reception, he's happy to see people come through for him. He should still be sad Abi, una mentality."
The Pen Warrior wrote, "So he didn't see the other videos of this man totally heartbroken and crying his eyes out? Some of us do not deserve access to the internet".
Watch the video below …