Nollywood actor Lateef Adedimeji was one of the lead actors in the critically and commercially successful movie, Jagun Jagun, streaming on Netflix. Now, during a new interview with The Tribune, Lateef Adedimeji was asked about the movie, and the interviewer that led the interview did not hold back in asking some very personal questions point-blank. Here's what the interviewer asked Lateef and here's how the actor responded.
First, the interviewer asked Lateef how he has been dealing with the ovation that greeted his act in the Jagun Jagun movie, and asked him about the broken leg he suffered. Lateef responded saying:
LATEEF ADEDIMEJI: I have been dealing with it perfectly and I am grateful for all the love and support I receive daily from my fans and those who truly appreciate what we do. The movie, just like others before it, took me on a new ride and I am overwhelmed by the outpour of accolades that keep coming my way for playing the Gbotija role and I am looking forward to what the future brings for me moving forward.

I had prepared so much for the movie and was ready to give the role what it takes but then I suffered a broken leg and I cried. I wept so much that my wife had to console me and encouraged me to go for it. The encouragement I got from my wife who kept on saying, Lateef you can't pull out now, endure, and that's what I did throughout the production process and today, JagunJagun is breaking records. I would have pulled out but like my wife, Femi Adebayo and the crew showed me immense love while the shoot lasted.
Then the interviewer asked "The movie has been doing well and raking in good figures across the continent and beyond. There is a general feeling actors don't get paid well by producers. How much were you paid for this role?" A very bold question by the interviewer! Lateef responded to the question by saying:
LATEEF ADEDIMEJI: I don't want to talk about how much I was paid because no producer can pay you what you truly deserve, especially when you consider the level or work and the number of days spent on location. I put in a lot of work into my job and I don't expect to be paid less for the job I have done. I am happy that the job is done and the feedback has been so beautiful that I can't even reply to everybody or pay back the love and support I have been receiving daily from people about the Jagun Jagun project.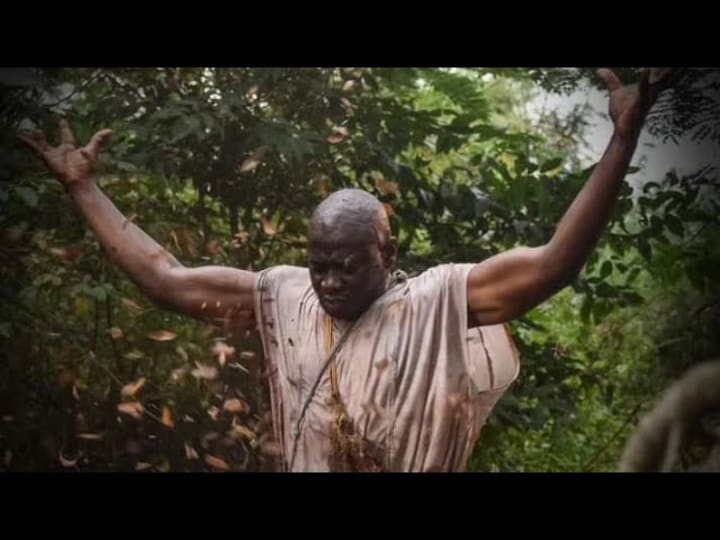 What do you think about Lateef's answer, and about the interviewer's very direct question? Let me know your thoughts by leaving a comment either below.