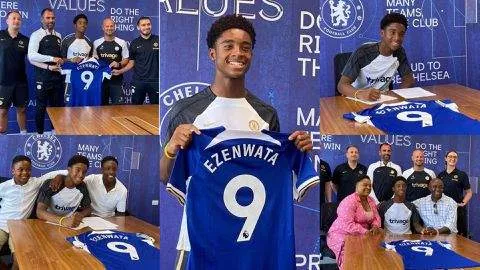 See what Nigerians are saying about 15-year-old Chizaram Ezenwata after signing for Chelsea.
After a successful trial, Chelsea has signed 15-year-old Nigerian-eligible youngster Chizaram Ezenwata, previously of Charlton Athletic FC.
Chizaram also referred to as Chizzy, is a center forward who can also play anywhere in the offensive forward position.
He began playing youth football at Tottenham Hotspur FC, where he was signed as a U9 player in the 2017-2018 season.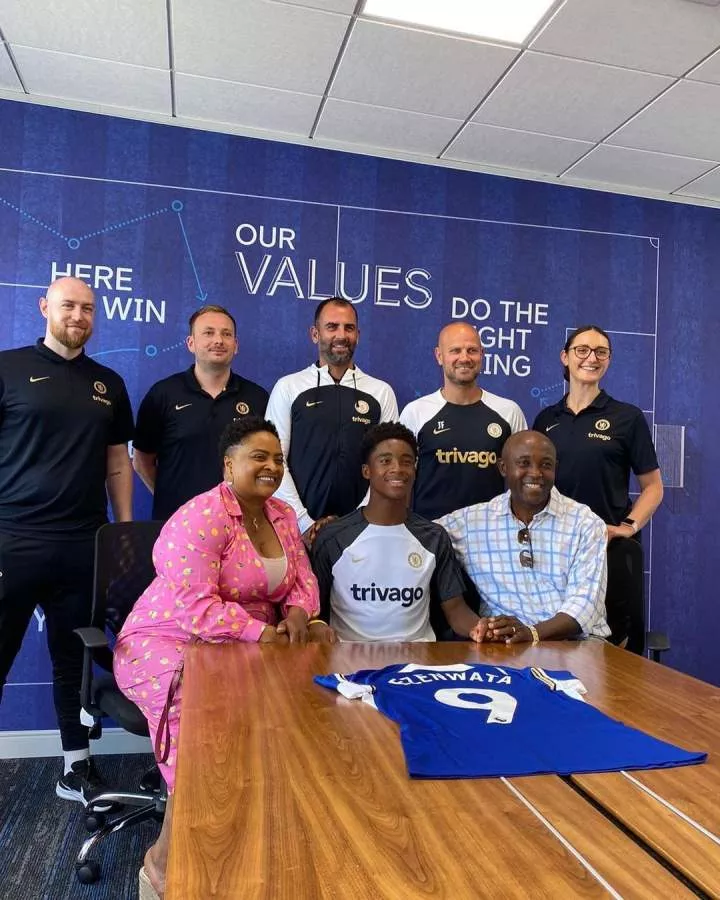 After being released by Tottenham at the conclusion of the U12 season in 2021, he transferred to Charlton Athletic FC and spent the ensuing two seasons playing for their U13-U14/U15s.
Chizaram Ezenwata joins Chelsea
With his father, the Honorable Endy Ezenwata, by his side, Chizaram Nathan-Rowland Ezenwata signed the Chelsea contract with their new jersey.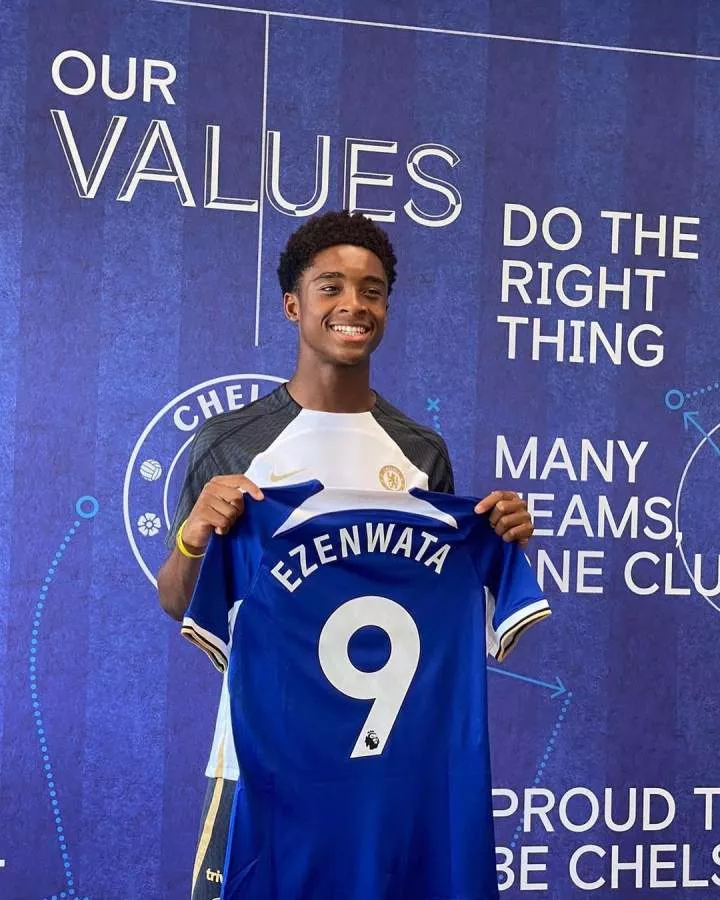 With over 40 goals and 20 assists in the U13 season, and adding to that with over 60 goals and 30 assists in the final U14-15 campaign, his records at Charlton were truly extraordinary.
Massive Premier League clubs like Manchester United, Manchester City, Newcastle United, Arsenal, Crystal Palace, Brighton, Chelsea, and Liverpool were interested in signing the highly talented and prolific goalscorer, but Chelsea won the race after he impressed the management and coaching staff during an 8-week trial period.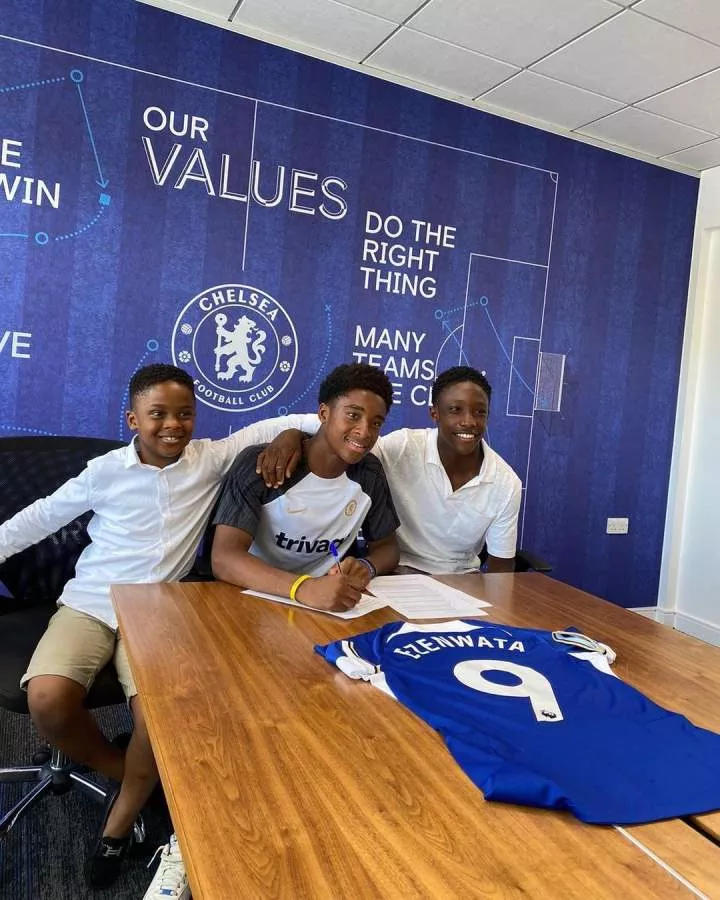 Nigerians celebrate Chizaram Ezenwata joining Chelsea
Chelsea has a massive base of fans in Nigeria and was quick to react to the latest signing.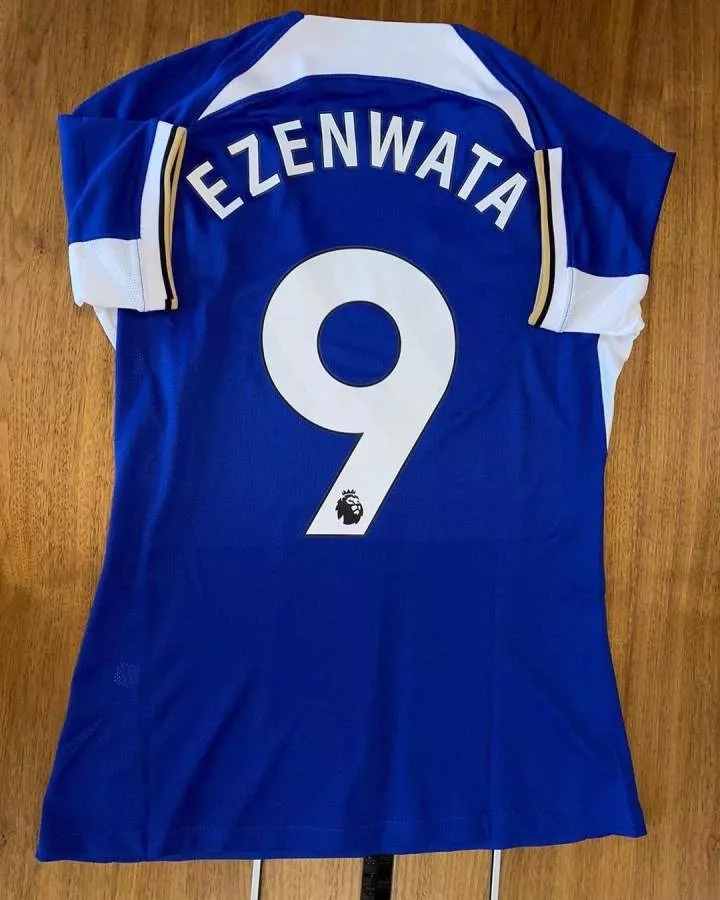 Ezenwata, being of Nigerian descent, brought joy to football fans in the country who support Chelsea.
There were messages of support, with many asking him to pledge his international allegiance to the Super Eagles of Nigeria.