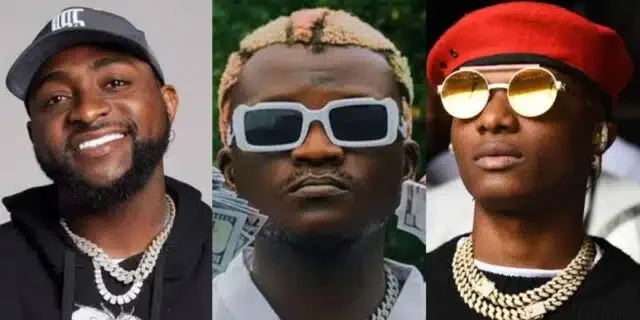 Nigerian singer Habeeb Olalomi Oyegbile, popularly known as Portable, recently revealed in a video how Olamide failed to reply to his messages and how Wizkid and Davido refused to deliver the verses they promised.
He made this statement amid an ongoing beef with his signed artist, Young Duu.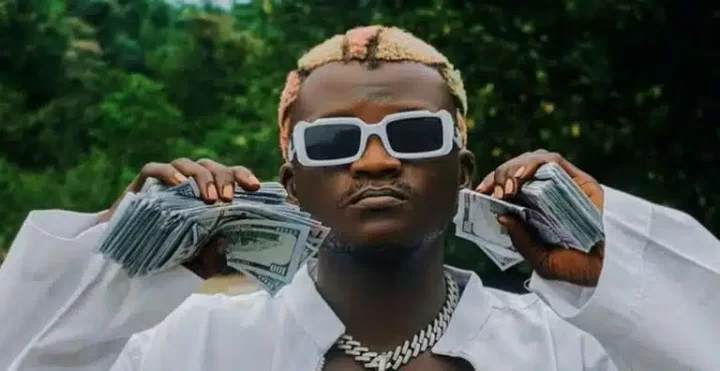 Explaining himself, he revealed that he has tried to help himself, and despite that, he uses what he has to help others, but they do not appreciate such.
His words:
"Here I am still looking for someone to sign me, to help me, I'm using what I have to assist you all, but you don't appreciate it."
Speaking to his fans, he said:
"Since Olamide helped me, have you seen me going to beg Olamide? If I want to message Olamide, I do so without stressing him because he's my helper, and I don't want him to dislike me. If you pester your helper, they'll dislike you."

"Not every day I beg Olamide (Baddo). I don't beg for food money. He didn't buy me a car; I bought it myself."
Speaking about Nigerian celebrities, he added,
"How many celebrities have posted me on their pages? Am I not the one promoting myself? I messaged Olamide to help me with a remix, but he didn't help me again."

"Davido promised to do a song with me, but I didn't see him. Wizkid promised me, and I didn't see anything."
His statement contained many revelations, attracting the attention of individuals who have commented on the post to share their views.
See some reactions below:
realyusfaith: "Some ppl no listen to the video well, the guy admit say olamide help am but he help himself from there."
none.existence245: "This guy makes sense most of the time but he has problems with the way he presents it."
sq_owolewa: "Werey na that once way Olamide help you, na hin take you reach where you be today. If not who be you."
officialayis: "By next week davido go drop verse I assure u. But wiz no go try am cos he know himself. He is not easily deceived."
ski_dammie: "Oga stop capping they help you genuinely but you dey stress pple way you help. Today na yungii duu tomorrow you go still drag that Abuga way you dey praise today."
man_nobegod83: "I just love his courage and believe that he's going to drop song with wizkid and davido one day nah just time. God go answer your all our prayers base on believe."
just_standtall: "Who wan help mad man wey Dey insult him helper ! The one wey dem help you don expire lol."
lucas_ugoh: "It is clear..when someone help you with a platform try your best to sell yourself and keep grinding and don't be deceived by entitlement."
Watch video below: