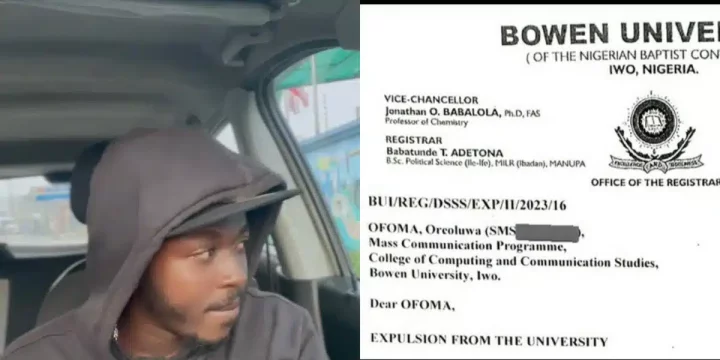 A young upcoming musician, who claims he is suicidal, got expelled from Bowen University and has now begged the public to stream his music so he feels better.
The boy, @Itsl3xicon, posted a snippet of his song alongside his expulsion letter from the department of Mass Communication in Bowen University.
The details behind his expulsion from the University is still unclear, however it has apparently made him suicidal.
He posted on his Twitter saying;
"I just got expelled from uni. God abeg😭 Music is really all I have left, its whats been stopping all suicidal thoughts in my head its whats been keeping me sane and I know it wont fail me. Please RT till this gets to the right audience. I really need this win Twitter 😭 abeg"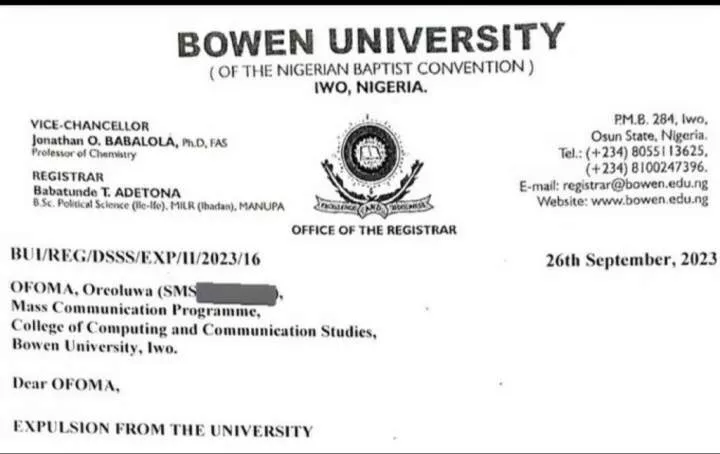 Netizens have flooded the comments with their opinions on the matter.
See some below:
@Sire__Gift said: If Bowen listen to this your music, them suppose pity you, cancel the suspension. 😂😂
@OlatayoAlphonso said: You have no option but to go back to school because this music isn't your way. If you want me to be sincere with you, bro 💯
@thesheddyking wrote: Abeg make all of us gather go beg the school
@abazwhyllzz said: I like being honest with people. So listen to me, I'll advise you to find something else to do or write jamb again,it's not late. This your music is not musicing
See post below: