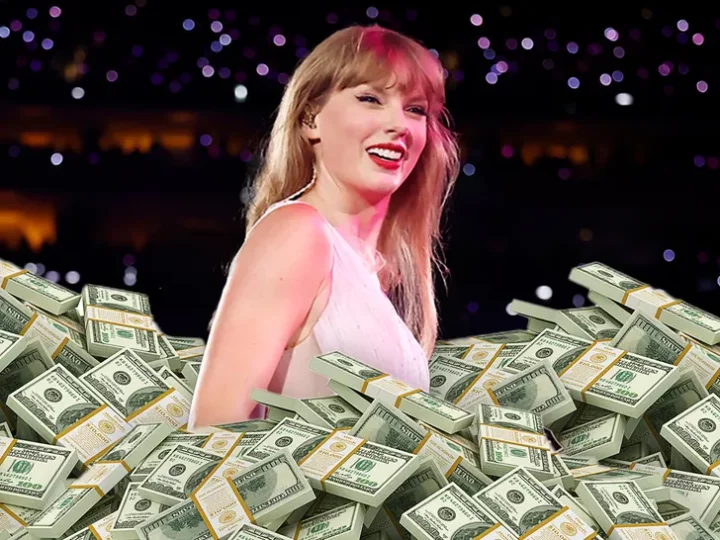 Taylor Swift projected to make $4.1 billion from Eras tour

American pop singer, Taylor Swift is projected to rake in $4.1 billion from her popular "Eras" tour.
This means that Taylor now owns the most lucrative concert tour in U.S. history and will also not be lining just her pockets, but also boosting the American economy.
Taylor's multi-billion dollar windfall is an estimate from Peter Cohan, who teaches MBA students at Babson College in Massachusetts. He says he crunched the numbers for The Washington Post, and came out with some astounding figures.
Taylor's estimated cut would be larger than the yearly economic output of 42 countries, and a $4.1 billion profit is also enough to send every American a little more than $17.
Taylor will be making most of her money from ticket sales and her highly-coveted merch, while hotels in cities where the "Eras" tour stops will be adding $208 million to their coffers, and that's only counting the actual night of the concerts. Realistically, most fans stay at least one extra day.
The economic impact of the "Eras" tour is huge too. For instance, her 6 shows at SoFi Stadium in L.A. injected $320 million into the county's economy, while her Denver shows resulted in a $140 million boost and her Kansas City and Cincinnati stops brought in $48 million to each of those cities.
The singer is already sharing her wealth. She recently gave out over $50 million in total bonuses to her concert crew, and gave every truck driver hauling her tour equipment around the country an extra $100k.
She might also earn more from her 'Eras Tour' concert movie which has a huge demand in theaters, with the movie presale eclipsing $100 million worldwide.